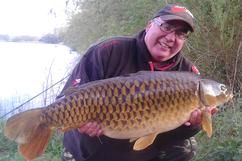 GRAHAM SLAUGHTER

My name is Graham Slaughter (Super Mario) and I have been fishing for over 40 years and been in the trade for 15 years and also head consultant . Biggest carp 88 lb 6 oz (former world record) and my UK pb is 47 lb.
---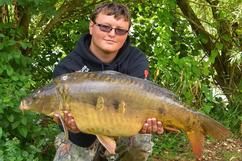 MARK "AKA"FOZZY



My name is Mark and I am a keen angler who loves Fishing, Web Design & Graphics. I am head of Graphics, Media & Web Design.
---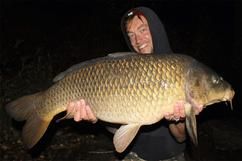 LEE O'CONNOR



Ex Military devoted carp luvin angler !! Enjoy helping others catch, see me bankside pull up a bucket and have a chat n brew.
---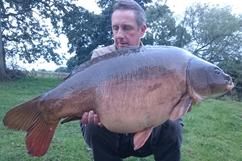 PHIL GRIMBLEY



Fished for carp for 35 years, mainly in the lovely county of Yorkshire. i prefer bigger waters to ponds but as long as I can wet a line and catch a fish in peace and tranquility then I'm happy.  Love the seasons, each one offering a different challenge, as long as we are there!
---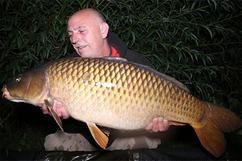 ANDY HYDEN

 

I live in Cannock in the Midlands. I am 49 years old. married and have 1 daughter .  .absolutely love carp fishing. My uk pb 27lb 10 and French pb 49lb 15. Also catfish and sturgeon over 47lb +.most of my carp fishing as been on small venues with some absolute stunners in they don't have to be big to be beautiful.​
---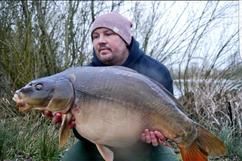 PHILLIP BUDD



​​

I'm 33 years old and I am self Employed as a dry liner. I have been carp fishing for over 20 years and my favourite method of fishing is PVA bags. My current UK PB is 35 lb 6oz. Single nights is my best approach; Location and quality bait is the key and has proved very successful in pursuing of the elusive carp.
---
RICHARD HOLMGREN



I am a 31 year old tiler and self-employed furniture salesman. I'm married and have one kid. I have carp fished for 18 years. I Love the peace and quality in The wilderness of Sweden waters. i love un-fished waters as you never know what you can catch.  Natures baits is a proper bait that really works good for me in difficult waters with lots of naturals.
---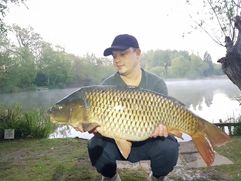 DAN ESSERY


Hi, Im Dan; Been carp fishing for over 30 years now and its my get away from the stress of the recruitment world that I work within. I've been with Nature Baits now for over 5 years and have total confidence in our products. My UK PB Carp is 39lb Mirror 78lb Catfish and French PB is 48lb Mirror Carp. If you see me on the bank feel free to come say hello and I will show you our products
---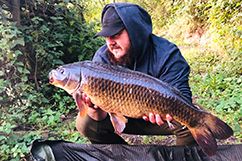 Alex Roden
Hi, My name is Alex Roden and my role in Natures is Sales & Social Media. I'm 27 years old with 3 children based around the Nottinghamshire area and I absolutely carp fishing mad. I am currently targeting a syndicate around my area. I have been carp fishing for around 7 years. Confidence is key for me and with Natures Baits I get confidence in every bag. If you see me on the bank, don't hesitate to come and grab a chair, have a brew with me and a chat.